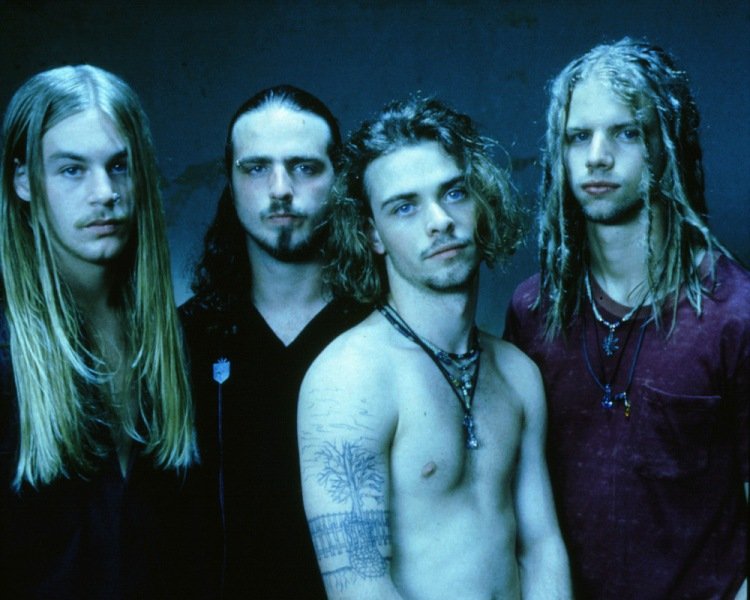 La banda de post-grunge de Louisville se formó en 1995 y con su primer disco lanzado en 1997, llamado igual que la banda pero conocido como «el disco Naranja» tuvieron un gran arranque vendiendo mas de un millón y medio de copias. «Touch, Peel and Stand», «The Down Town», y «Shelf in the Room» fueron los singles de los cuales «Touch, Peel and Stand» permaneció Nº 1 en a lista Billboard de Rock durante 17 semanas.
Al año siguiente y tras una gira con Jerry Cantrell y Metallica la banda se separa, dejando a Travis Meeks (Guitarra y voz) sólo en Days of The New y con Todd Whitener (Guitarra), Matt Taul (Batería) y Jesse Vest (Bajo) formando otra banda llamada Tantric que tambien llegó a formarse un nombre a finales de los 90's.
Meeks juntó otra formación con los cuales grabaron 2 discos más, el «Verde» o «II» en 1999 y el «Rojo» o «III» en el 2001.
Ahora se suman a el listado de bandas de los 90's que fueron volviendo en éstos años. La alineación original no tocan juntos desde Octubre de 1998 y volverán a escenarios este 27 de junio donde arranca una gira llamada «Full Circle» de 12 fechas por varias ciudades de Estados Unidos.
Según Meeks «Tendremos varias cosas excitantes y diferentes para cada show».
Esperamos que esto signifique también que grabarán «Violeta» o «IV» antes de fin de año probablemente.
Te dejamos con «Touch, Peel and Stand»