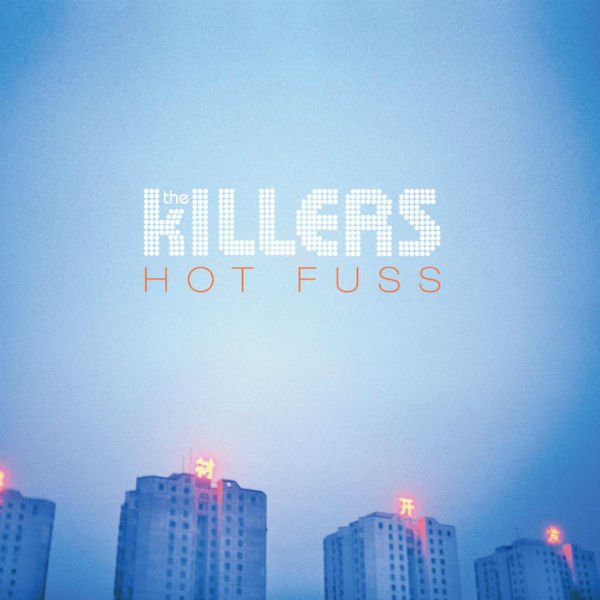 El álbum debut de Brandon Flowers y compañía salía a la luz hace 10 años producido por la misma banda y Jeff Salzman, quien ya trabajó para bandas como Blondie, Testament, Death Cab for Cutie y Smash Mouth y luego produciría al menos 3 discos más de la banda. Fue mezclado por Mark Needham para Cornerstone Studios en Los Angeles y Alan Moulder para Eden Studios en London.
Casi todas las letras de Hot Fuss fueron escritas por Flowers con excepciones donde participa el resto de la banda.
El disco fue muy bien recibido por la crítica alcanzando el número uno en ventas en el Reino Unido, Australia e Irlanda y en su primer año alcanzó 4.5 millones de copias vendidas lo que le valió varias nominaciones al Grammy (Mejor Album de Rock, Mejor tema de Rock y mejor perfomance) durante 2 años, al Billboard como Banda del Año, Digital Song of The Year (Mr. Brightside) y Modern Rock Artist of The Year. También estuvieron nominados por «Hot Fuss» en los Brit Awards como mejor álbum internacional.
Los cortes de difusión de «Hot Fuss» fueron «Somebody Told Me», «Mr. Brightside», «All These Things That I've Done» y «Smile Like You Mean It».
Las influencias del disco pasan principalmente por artistas new wave y post-punk como New Order, The Cure, Morrissey, también The Smiths, Duran Duran, The Cars, David Bowie, U2, Oasis, Smashing Pumpkins, y Lou Reed.
El año pasado, el 26 de marzo, de la mano de Garzia Group pudimos escuchar algunos temas de este disco en vivo en la presentación de The Killers en el Jockey Club Paraguayo frente a unas 25.000 personas.