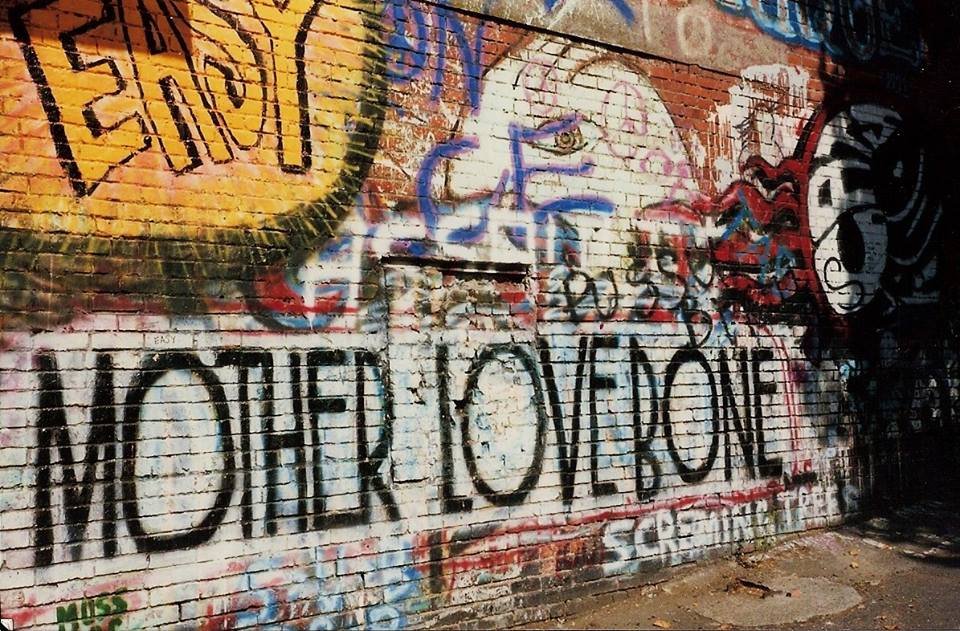 Los chicos de Seattle no se quedan quietos y aprovechando el hype de la reunión de los 25 años de Temple of the Dog, Pearl Jam anuncia que reeditará en vinilo el catálogo de Mother Love Bone.
Según adelanta Diffuser, aún no hay fecha de lanzamiento, pero «Mother Love Bone: On Earth as It Is will» podría estar disponible en primavera.
Actualmente se puede hacer el pre-order desde la web de Pearl Jam.
Entre el catálogo disponible se encuentra el EP del 89 «Shine», el LP de 1990 «Apple» y material coleccionable.
Mother Love Bone fue una banda muy importante e influyente en los inicios del auge del grunge, su vocalista, Andrew Wood murió de una sobredosis días previos al lanzamiento del disco «Apple». Parte de Pearl Jam, Jeff Ament y Stone Gossard formaron parte de Mother Love Bone y luego de Temple of the Dog junto a Mike McCready y los Soundgarden Chris Cornell y Matt Cameron quienes editaron un album homenaje a Wood.
«Mother Love Bone: On Earth as it Is» Tracklist
«Shine» (EP)
1. "Thru Fade Away"
2. "Mindshaker Meltdown"
3. "Half Ass Monkey Boy"
4. "Chloe Dancer / Crown of Thorns"
«Apple»
Side A
1. "This Is Shangrila"
2. "Stardog Champion"
3. "Holy Roller"
Side B
4. "Come Bite The Apple"
5. "Stargazer"
6. "Heartshine"
Side C
7. "Captain Hi Top"
8. "Man of Golden Words"
9. "Capricorn Sister"
Side D
10. "Gentle Groove"
11. "Mr. Danny Boy"
12. "Crown of Thorns"