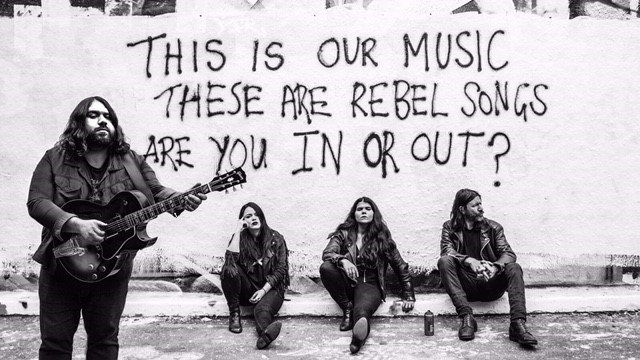 Este miércoles 14 de noviembre se presenta The Magic Numbers en Kilkenny,  en el marco de la gira de su último disco "Outsiders". La peculiar banda británica está integrada por dos pares de hermanos: Romeo Stodart y su hermana Michele; y Sean y Angel Gannon.
Se trata de uno de los grupos más relevantes de la escena indie rock. Oriundos de Ealing, Inglaterra, en su carrera les tocó ser teloneros de importantes bandas como U2, The Flaming Lips, Sonic Youth, The Who, Morrissey, Travis, Snow Patrol y Franz Ferdinand, entre otros. Durante este verano europeo estuvieron presentándose en festivales donde recorren los cinco discos y tres EPs de su trayectoria.
Sus conciertos tienen un aire alegre, de festejo a la vida, con letras que hablan de historias de amor y de diferentes experiencias por las que pasaron sus integrantes. Entre las canciones más conocidas de The Magic Numbers se encuentan "Love's a game", "Forever lost", "Love is Just a Game" y "Love me like you", por mencionar algunas.
La banda ha colaborado en las canciones de otros artistas: entre las más destacadas están "Close your eyes" de The Chemical Brothers y un "You don't know me", cover en el disco tributo a Caetano Veloso.
Luego de una primera presentación en Paraguay en octubre del 2016, los fans celebran la idea de reencontrarse con The Magic Numbers en un escenario acorde al estilo de la banda.
Las entradas generales están a la venta en Red UTS a 100 mil gs.