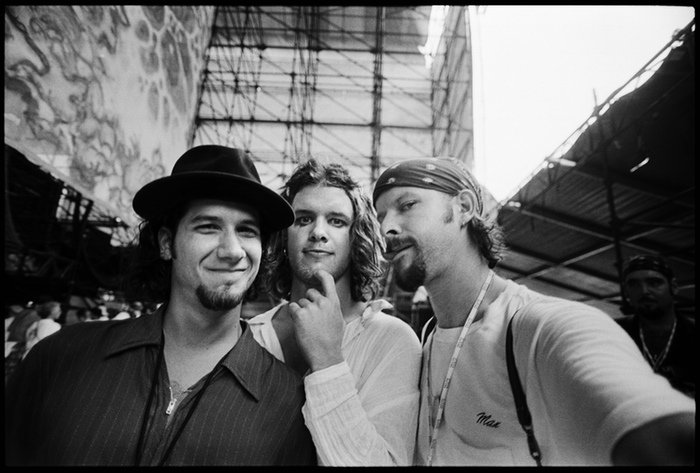 Este 21 de octubre se cumplen 20 años de la muerte de Shannon Hoon, entonces frontman de Blind Melon, para ello, los directores Danny Clinch y Colleen Hennessy buscar recaudar USD 100.000 para poder financiar un documental sobre Hoon, mayormente para pagar los permisos legales sobre el material.
Según la sinopsis de la campaña de Kickstarter, los directores tendrían al menos 200 horas de filmación del propio Shannon, las tomas van desde antes de iniciar la banda, luego ya cuando la banda era aún anónima y toda la vivencia de llegar a ser íconos del rock en los 90s. También tendrían grabaciones más personales, con la familia, sus procesos creativos y su tumultuosa lucha contra las adicciones.
Ambos directores afirman que ellos completarían el trabajo de Hoon, tratando de honrar su visión en este proyecto.
Danny Clinch fué amigo personal de Hoon (en la foto de arriba aparece con Christopher Thorn y Shannon Hoon durante Woodstock en 1994), es un fotógrafo y director reconocido por su trabajo con grandes bandas como The Smashing Pumpkins, los mismos Blind Melon, Johnny Cash, Dave Matthews Band, Björk, Bruce Springsteen, entre otros con sus fotos publicadas en Vanity Fair, Spin, The New Yorker, The New York Times o la Rolling Stone.
Como director realizó el documental de Pearl Jam «Immagine in Cornice», una verdadera joya, tambien dirigió el video clip de «Mind Your Manners» del último disco de Pearl Jam.
Blind Melon se disolvió luego del 95, retornando en el 2006 con Travis Warren, nuevo vocalista de la banda con un timbre bastante similar al de Hoon, luego del lanzamiento de un disco se separaron por 2 años y desde el 2010 se volvieron a juntar realizando giras donde en algún momento del show, normalmente el más emotivo recuerdan a Shannon.
En noviembre del año pasado tuvimos el placer de tenerlos en vivo en el Kilkfest.