Illusion Music Festival con más EDM para Paraguay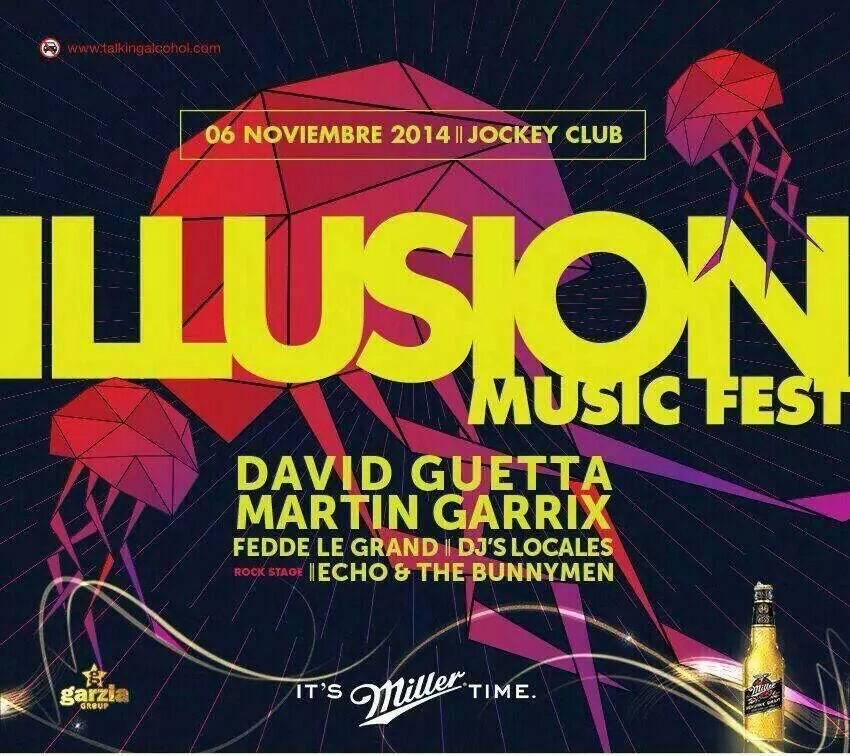 Ante el auge que tiene el EDM en el mundo, Paraguay no queda ausente de este fenómeno que abarca un gran sector de la música electrónica. Es por ello que fue confirmado hoy el «Illusion Music Festival», organizado por la productora Garzia Group con el apoyo de Miller Genuine Draft.
En el mismo, se prevé un calendario que tiene como main acts a David Guetta, Martin Garrix y Fedde Le Grand, además de DJs locales y como acto de rock fue anunciada la banda inglesa Echo and the Bunnymen.
Tanto Guetta como el holandés Le Grand ya se presentaron en Asunción anteriormente, pero será la primera vez el joven Martin Garrix.
Los organizadores comunicaron además que mañana viernes 12 de setiembre saldrán a la venta las entradas a través del El Ticket.