[Hay un par de Spoilers en la nota]
No sólo participaron de la serie con un tema correctamente llamado «White Walkers» si no que también formaron parte del pueblo libre masacrado en el episodio de anoche «Hardcome».
La banda de metal de Atlanta fue invitada a participar de la filmación en Irlanda del Norte por el productor Dan Weiss, que es fan de Mastodon.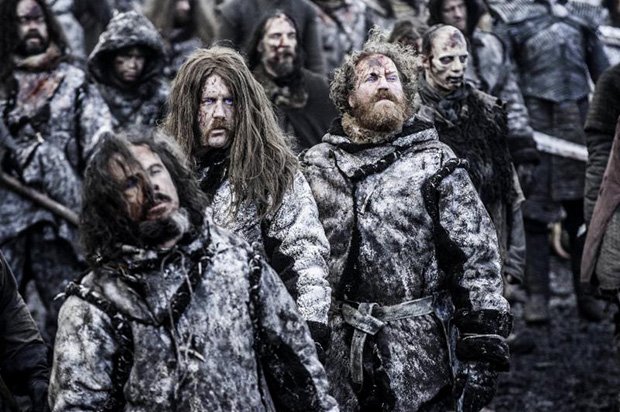 Brann Dailor, Bill Kelliher y Brent Hinds, estuvieron felices de ser asesinados en el episodio 8 de esta temporada de Game of Thrones, según Brann Dailor «Fue una experiencia increíble estar en el set como extras de nuestro show favorito y ser salvajes asesinados para luego volver a la vida por los White Walkers fue más que asombroso. Vi como mis mejores amigos Brent y Bill fueron asesinados delante mío y como yo mismo fui apuñalado en el estómago y mi garganta abierta a tajos varias veces, y no me importó para nada. Me hizo amar estar en Mastodon aún más.»
Este es el tuit de la banda sobre el tema:
So we were on @GameOfThrones last night… pic.twitter.com/9TechV2ZbX

— Mastodon (@mastodonmusic) junio 1, 2015
Mastodon no es la primera banda en aparecer en Game of Thrones, previamente estuvieron integrantes de Coldplay, Snow Patrol y Sigur Rós.