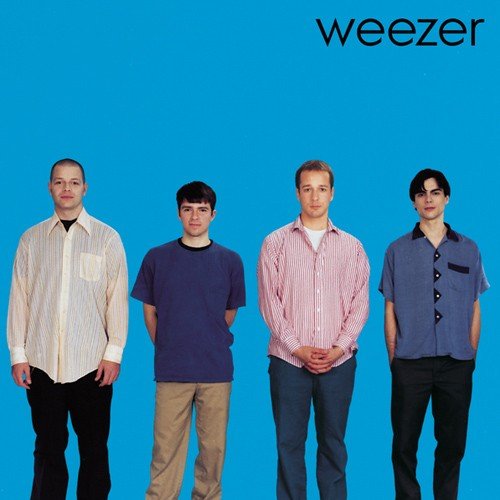 Hace 20 años se lanzaba el disco debut de Weezer, llamado Weezer pero más conocido por los fans como «The Blue Album», el disco fue grabado en Electric Lady Studios, New York, bajo la produción de Ric Ocasek, de The Cars que también trabajó para Bad Religion, Nada Surf y No Doubt.
Los singles seleccionados del disco fueron «Undone – The Sweater Song», «Buddy Holly» y «Say It Ain't So». Spike Jonze dirigió los videos de los primeros dos, de los cuales «Buddy Holly» se convirtió en un clásico de los 90 dándole a Weezer fama mundial.
Hace 10 años la banda editó The Blue Album como «Weezer – Deluxe Edition», disco doble con rarezas y lados B.
La Rolling Stone lo pone como número 297 entre los 500 mejores discos de todos los tiempos.
Es una muy buena tarde para escucharlo completito.
;